These days I've been spending some time doing a survey finding out the buying habits of females online.My objective was to find the buying online buying habits of females below 25 years of age. To my surprise, very few access access internet and those who do have a lot of apprehensions about buying online. Their apprehensions are justified considering spam mails that overflow the mail boxes every day.
Pop up ads were a strict no-no. Out of 25 people I surveyed, only 2 said that they would click on pop up ads. They had doubts on the trustworthiness of the websites because of bad first experiences. My personal experience of buying sunglasses from a popular website wasn't very good too. In my opinion, these websites have created a mistrust of the apprehensive online buyer on genuine online sellers. The reinforcement theory states that behavior is a function of consequences. Hence the first-timer with a bad experience is bound to show a negative online buying behavior.
TV still wins when it comes to influencing the prospective buyers and on around 80% of the people I surveyed, celebrities have a high influence. Some bought a product just because Katrina Kaif endorsed it. But guess what celebs rank lower than few others, who score high on trust in the consumers. Teachers/Professors scored high on trust factor and had higher influence on the female consumer. This is something I haven't seen on the celeb heavy advertisements. Showing a teacher/professor with credentials and repute is bound to higher influence.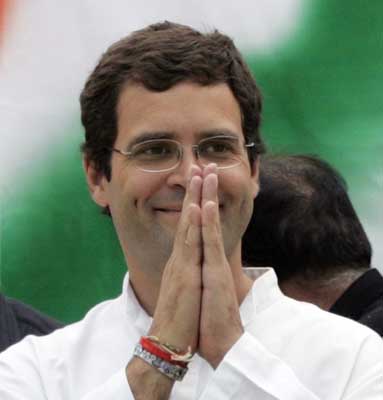 The next thing is going to be good news for congress in UP. The most unexpected answer from a prospective management student was politicians and Rahul Gandhi in particular.
The first day of our disguised survey did not meet up to our expectations but some strange,shocking and pleasant revelations did make their mark on our initial report.